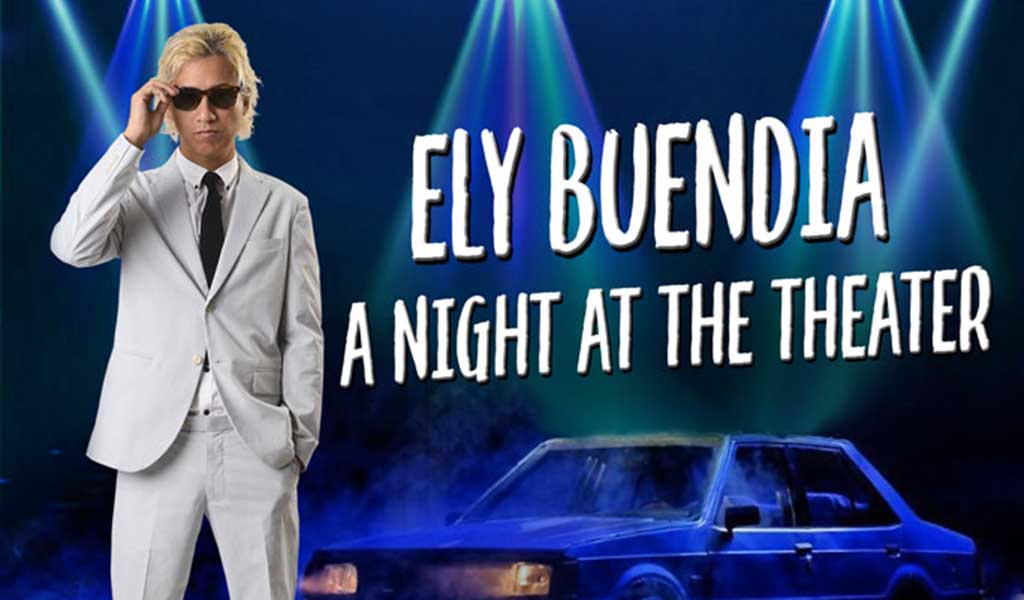 Ely Buendia Tunes Up for A Night At The Theater at Resorts World Manila
Before a new decade begins, iconic singer/songwriter Ely Buendia will once again reveal another side to his vast creative arsenal previously unwitnessed by fans. This time around, the Pinoy rock icon tries his hand at something new in A Night At The Theater on December 8, 8pm at the Newport Performing Arts Theater in Resorts World Manila (RWM).
Known as the frontman for numerous influential alternative bands in the country including the four-piece that made its mark as the Philippines' own Beatles in the '90s, Ely's upcoming performance is born out of the recent success of RWM's hit musical Ang Huling El Bimbo this year. For the concert, Ely will be joined by some of the musical's cast members in celebration of friendship and camaraderie that continue to endure through the songs – Gian Magdangal, Oj Mariano, Jon Santos, Carla Guevara- Laforteza, Reb Atadero, Boo Gabunada, Topper Fabregas and Tanya Manalang.
In this one-of-a-kind show, fans will be treated to a night that re-captures a generation's favorites, bringing the songs to the stage just as how we remember them and then some.
While the show's concept and other highlights remain hush-hush at the moment, fans can expect Ely to bring in his A-game as the cast of Ang Huling El Bimbo reprise their characters from the musical for one more night of theater magic.
A Night At The Theater also features writer Dingdong Novenario with the direction of Jamie Wilson.