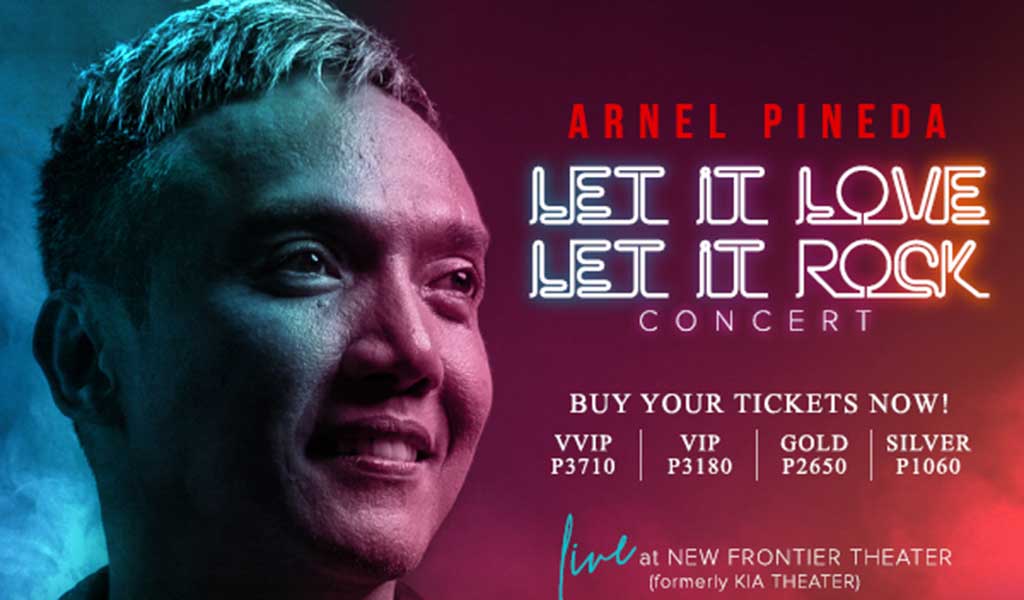 Arnel Pineda to stage a Valentine concert in February 2020
(Manila, Philippines) — Filipino rockstar and international sensation Arnel Pineda's journey is far from over as he is set to hit the concert stage of the Philippines once again next year.
Titled "Let It Love, Let It Rock", the rock icon will perform alongside pop rock royalty Yeng Constantino in a post-Valentine concert at the New Frontier Theater (formerly Kia Theater) on February 16, 2020 at 7:30pm.
Pineda started singing in a band at the age of 15 in Manila and has since then performed in different stages. He was discovered by Journey co-founder Neal Schon after posting cover videos of bands like Led Zeppelin and Journey on YouTube. Pineda became Journey's new vocalist in 2007 and toured with the band since then, singing classic ballads like Open Arms and Faithfully.
"I'm so excited to sing again for the Filipino fans. I've been performing in different places, but nothing beats performing in front of your very own kababayans, who love you dearly and who you know will always root for your success," said Pineda. "Let this concert be one of my ways to thank my Filipino fans for always being there for me, cheering me on as I fulfill my passion of performing while showing the world the immense talent of the Filipinos."