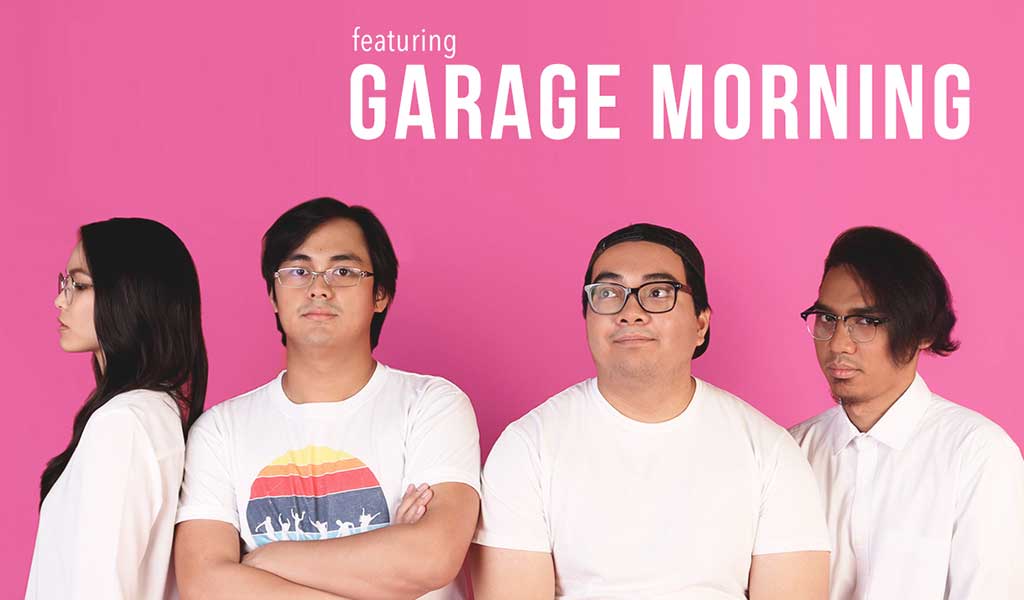 Garage Morning is a four-piece band from Manila, Philippines.
The band consists of Twin Fix member Nik Bustamante (lead guitar, vocals), Francis Del Rosario (drums), Marj Rojas (rhythm guitar and vocals) and Roy Eriga on bass and vocals. The group cites Oasis, Foo Fighters, Paramore, blink-182, The Strokes as well as Filipino acts like Autotelic and Up Dharma Down as some of their main influences.
Formed in 2006, it was supposed to be just another high school band consisting of four best friends with a huge idea. It remained an idea until 2017 when original members Nik Bustamante and Roy Eriga talked about the band's revival during a Liam Gallagher concert in Manila. The two original members then recruited Marj Rojas and Francis Del Rosario to complete the new group. Now more than just an idea, Garage Morning brings a sound inspired by diverse backgrounds.

The band is set to release their newest single, Steps on April 10, 2019.